HIRO is the customized version of "NEXTAGE" for researchers.
●

Research platform "HIRO"

With a highly functional body of NEXTAGE and a highly scalable open software environment, HIRO is the perfect platform for cutting-edge research.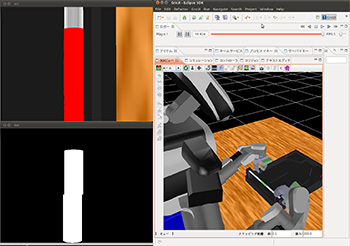 ●

HIRO's software
GrxUI:

allows you to control the real robot and conduct simulations in the same environment(OpenHRP).

Open CV:

an open software optimal for research and development.

Open RTM:

compatible with RT middleware that meets the international standard.